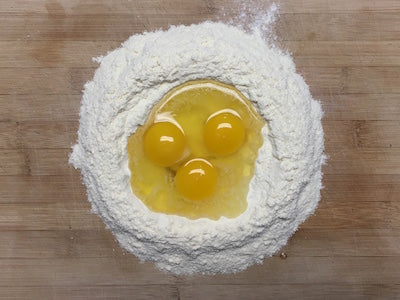 Something as simple as pasta can have an almost endless variety of combinations and ingredients. In this post we will focus on what we consider to be the two main pasta categories that are easy to make in home and professional kitchens alike. In doing this we hope to simplify the shopping list to a handful of readily available ingredients.   Ingredients matter! You'll need to start by selecting quality ingredients that are ideal for the style of pasta you'd like to make. We will make it easy by identifying the basic ingredients and some of our recommend producers. Here is our...
---
Come join Chef Chris Becker of Della Terra Pasta in a pasta workshop where you will be able to enhance your skills, learn a thing or two, and engage with other participants. Add this to your experiences when you visit Oklahoma!
---
With diabetes being a major health battle for millions of people across the globe and those with sensitive stomachs, we often want to search for foods that will be easier for us to consume. As humans, we are sensory seekers so naturally, we look for that fulfilment in food. Some that have sensitivities of consuming wheat try to avoid pasta in general. Did you know that with ancient grains like spelt it may be possible to have some of your favourite foods like pasta and fulfil the sensory need? What if I were to tell you that consuming fine whole...