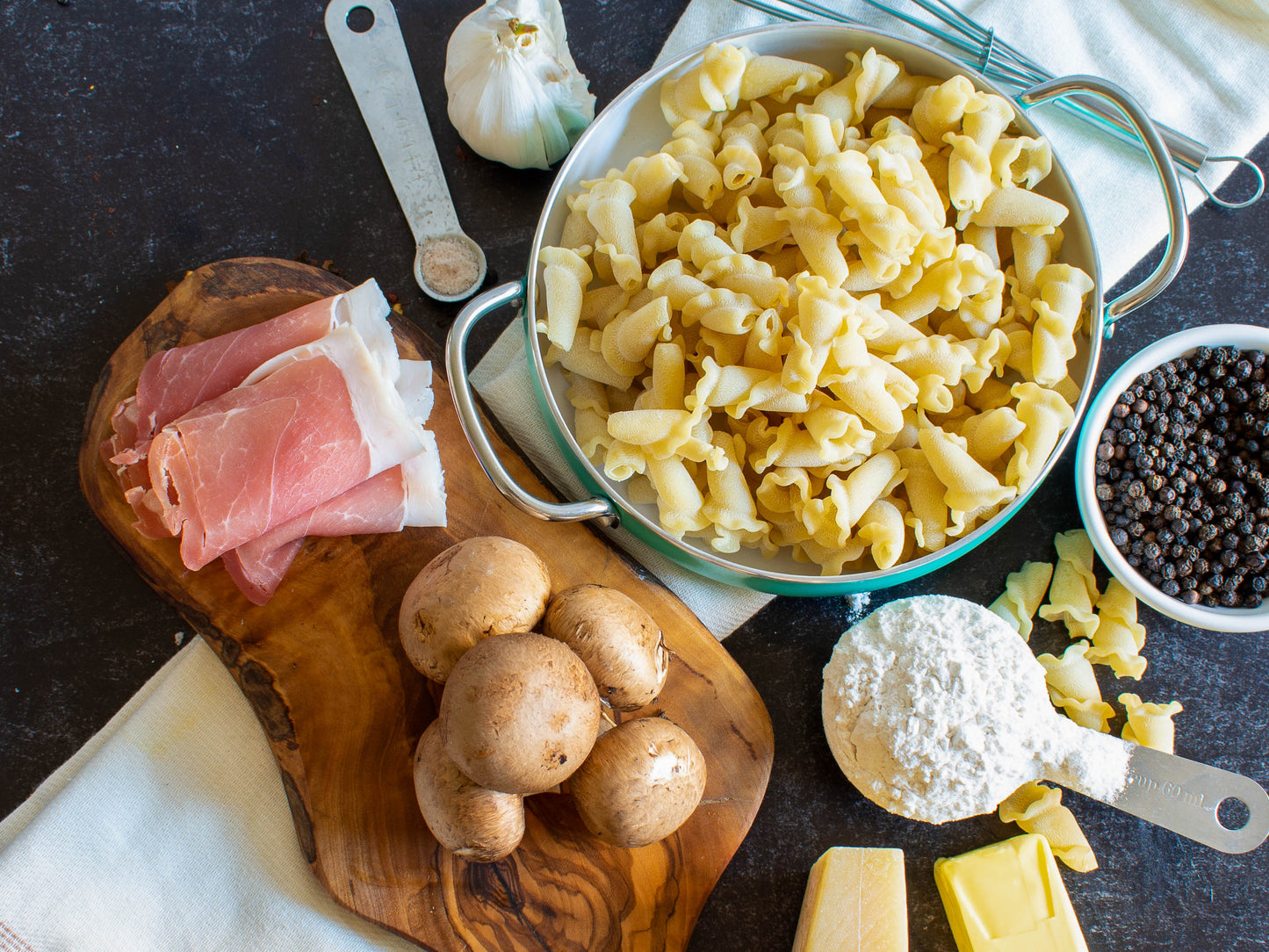 Béchamel sauce is wonderful, fairly easy to make and is endlessly customizable. It has a short list of ingredients but requires some technique and attention. Paired with mushrooms and Campanelle pasta, this dish becomes warming and comforting.
---
A quick and flavorful pasta preparation! This is one of our favorite, go-to recipes for busy nights when we still want something tasty and wholesome.
---
Serving Size: 3-4 Skill: medium Cook Time: 10 minutes INGREDIENTS: 1 pack Della Terra whole grain Campanelle 1/4 cup chopped walnuts 2 sprig thyme 1.5 Tbsp butter 1 tsp extra virgin olive oil 3 Tbsp water (from the water used to cook the pasta) Salt & black pepper to taste Grated aged sheep's milk cheese, such as Pecorino Romano (our favorite is Locatelli) INSTRUCTIONS: In a fry pan add the walnuts and half the butter over med-low heat. Toast the walnuts and lightly brown the butter. Add the Thyme sprigs to the butter to infuse for about 30 seconds. Add the water and...